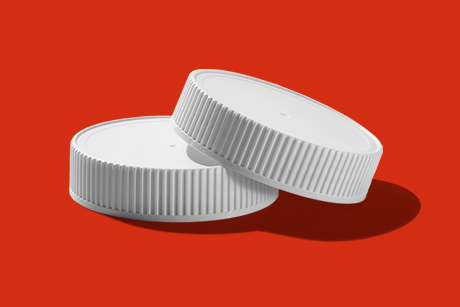 Chocolate Peanut Butter Layer Dessert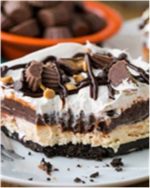 January 24th is National Peanut Butter Day! Did you know that most peanut butter in U.S. grocery stores are capped with a PHOENIX closure? To celebrate this amazing holiday we are sharing a recipe featuring Skippy Peanut Butter submitted by Food Safety Manager, Tangie Helms for our 130th anniversary cookbook.
For this recipe you will need:
36 chocolate sandwich cookies (Oreos)
1/3 cup melted butter
8 oz of cream cheese, softened
1 cup SMOOTH SKIPPY PEANUT BUTTER
1 cup powdered sugar
1/4 cup milk
1 1/2 cup whipped topping
2 boxes of instant chocolate pudding (4 serving size)
2 3/4 cup milk
Additional whipped topping
1 bag of Resse's mini peanut butter cups
Peanut butter chips
Chocolate syrup or melted peanut butter
Prepare Crust: finely crush cookies. Stir in melted butter and press into a 9×13″ pan. Place in freezer.
Prepare Peanut Butter Layer: with mixer on medium, cream cheese, milk & peanut butter until fluffy. Slowly add in powdered sugar. Gently fold in whipped topping. Spread over crust and place back into the freezer.
Prepare Chocolate Layer: mix together both boxes of pudding mix and milk. Spread the pudding onto the peanut butter layer and refrigerate for 5 minutes.
Top with remaining whipped topping, chopped Resse's, peanut butter chips and chocolate sauce. Refrigerate at least 3 hours.