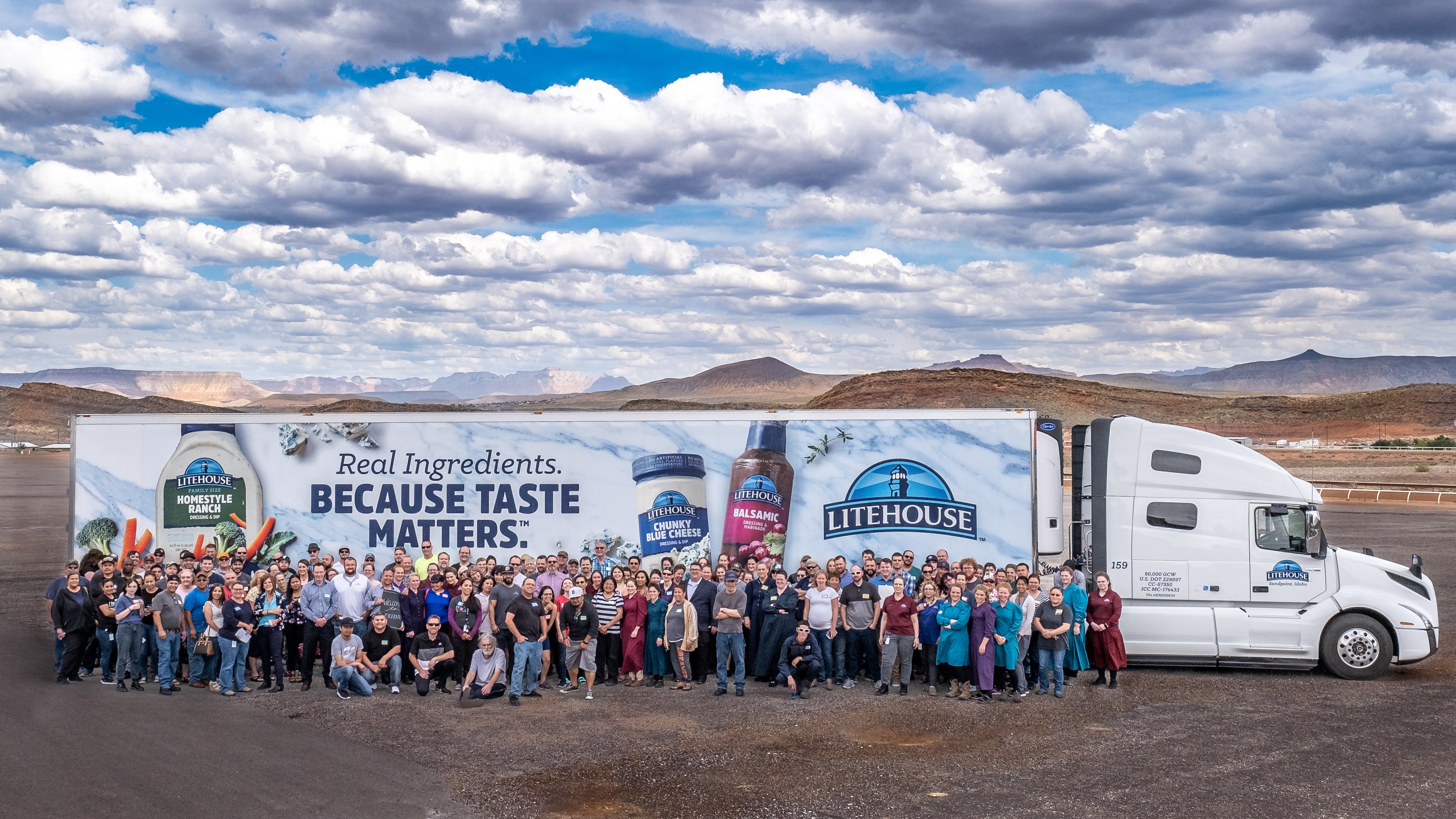 A Partnership for Success
Litehouse Inc. brings quality and integrity beyond the grocery store
As a manufacturer working across several industries for over a century, PHOENIX has enjoyed many successful partnerships. Our relationships with our customers are fostered in our mission of delighting our customers and providing value to our stakeholders. However, partnerships that thrive, are the result of a combined effort to reach a common goal. One partnership that has exemplified that has been our collaboration with Litehouse, Inc.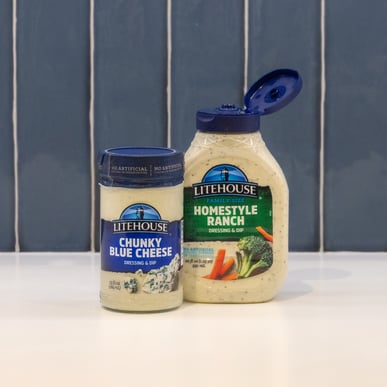 Litehouse Inc. manufactures a wide variety of products including refrigerated salad dressing, dips, cheese, herbs, spices, and other items. Based out of Sandpoint, Idaho, Litehouse, Inc. has been producing high quality food for more than 60 years. They currently operate four manufacturing facilities across the U.S. that produce familiar brands such as Litehouse, California Pizza Kitchen, Sky Valley, Organicville, Veggiecraft Farms, and Green Garden. PHOENIX has been a long-standing partner of Litehouse, Inc across their product line for many years, providing them with traditional closures, as well as the new Mesa® dispensing closure, offering a clean dispensing experience for their fresh and delicious salad dressings.
Integrity is at the heart of Litehouse's culinary creations. The company's journey into high-quality, flavorful dressings and dips started in 1949 when chef Ed Hawkins sought to improve Blue Cheese dressing. His improvement followed him to opening his own restaurant, The Litehouse, on the shores of Lake Pend Oreille in Hope Idaho, where the dressing was sought after by the local patrons and bottled for sale. Today, many of their products are located in the produce section of the grocery store, exemplifying their continued commitment to using real ingredients and no artificial preservatives. Several of Litehouse's products are also gluten-free and cater to a variety of dietary needs.
Integrity at Litehouse, Inc, goes well beyond the manufacturing process. Now, as the fourth generation of the Hawkins family leads the company, their commitment to their community both within the company and beyond continues. The company name, Litehouse Inc, honors the heritage of the Litehouse restaurant while "inc" expresses the inclusive and incredible vibrancy of their Employee-Owners.
"We are dedicated to delicious, quality food products and building a better tomorrow," said Kendra Keil, Purchasing Manager-Packaging at Litehouse. "We deeply value the connection we have with our employees and the community, and this commitment to community involvement and stewardship stems from our company culture."
As a 100% Employee-Owned Company, Litehouse is one big family and as owners, each employee has a vested interest in the long-term growth and profitability of the business. This fosters a strong sense of ownership, dedication, and accountability that directly benefits Litehouse and the millions of customers they serve daily. Home-grown and home-sustained, the company empowers all members of their family to spark new innovations and great ideas that will propel them into the future.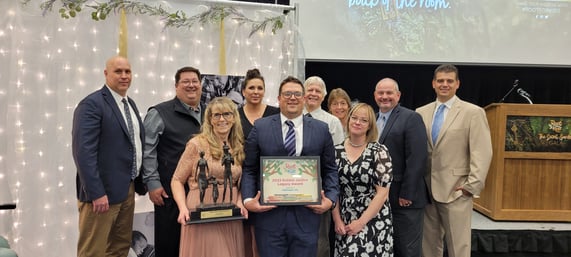 Litehouse Inc.'s dedication to the community was recently celebrated with the Debbie Justice Legacy Award by the non-profit organization, Root For Kids. This award is presented to those who have demonstrated, encouraged, and exemplified actions that have enriched the Root For Kids organization's integrity as well as impacting the lives of the many children and families they serve.
"We aim to provide a positive work experience for all our valued Employee-Owners as they're the fabric of our brands and company culture," said Keil. "We strive to bring that same commitment to all our partners, and that includes the valuable work we do with PHOENIX."
PHOENIX has seen Litehouse's hallmark dedication to partnership throughout the essential role that the food industry holds in society. The same creativity and deep passion for creating quality, delicious foods and fostering the same culinary creativity that first inspired the Hawkins family more than 60 years ago sounds oddly familiar to a company like PHOENIX, that has enjoyed several generations of family leadership.
"Being a sixth generation, family-owned company, PHOENIX also shares many of our Litehouse values," said Keil. "We have always applauded PHOENIX's commitment to quality and responsibility as this helps us minimize risk in the supply chain. PHOENIX's multiple injection molding facilities provide a unique advantage for us as the mold can transfer quickly should they need to."
PHOENIX's partnership with Litehouse, Inc is based on dedication, hard work, and a little bit of fun. When PHOENIX is not standing out by wearing an outrageously awesome outfit to their charity event, what is appreciated is our hallmark customer service and quality. By going above and beyond to act swiftly to new projects to ensure speed in the market or by simply working within a tight timeline, PHOENIX strives to be instrumental in Litehouse's ability to deliver high-quality products efficiently to meet the demands of customers.
"We value our working relationship with PHOENIX, and it is evident that they genuinely care about their customers. The synergy between our teams is remarkable, and their dedication to customer satisfaction is admirable," concluded Keil.
It's safe to say that the PHOENIX team feels the same way.
For more information on Litehouse, Inc., their commitment to their employees and community and their entire line of products, including nutritional information, please visit www.litehousefoods.com