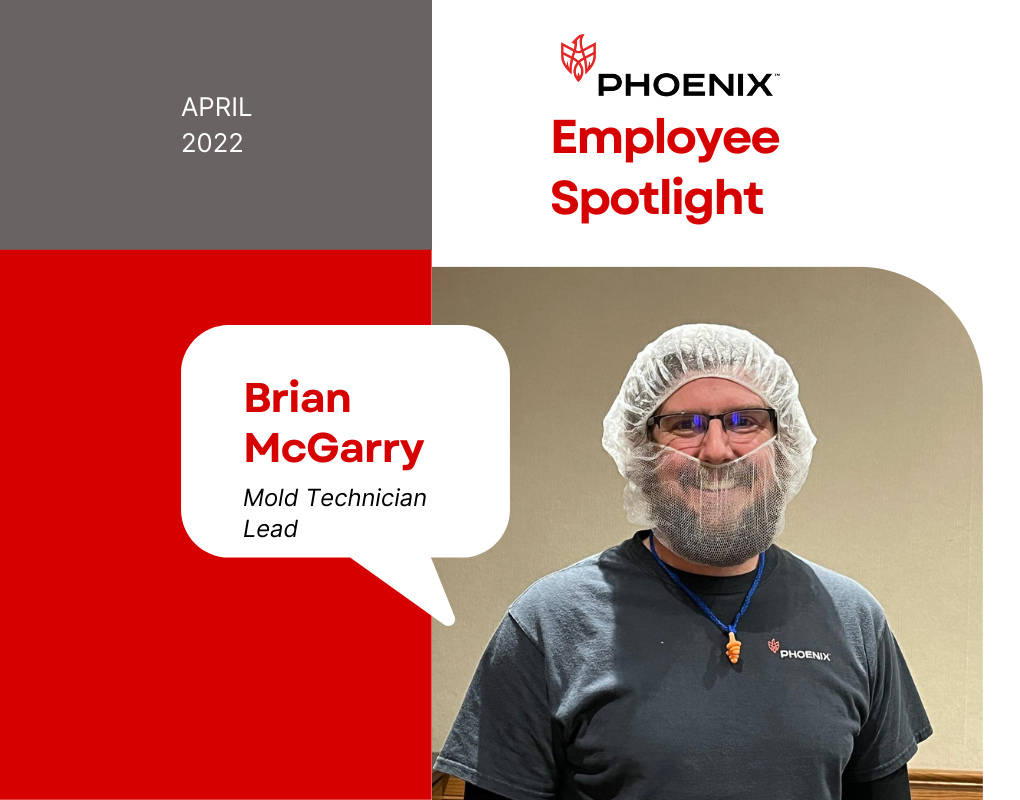 April Employee Spotlight - Brian McGarry, Mold Technician Lead
For our April employee spotlight we travel to Davenport Iowa and chat with Brian McGarry. Here's what Brian has to say about the 18 years he has spent as a member of the PHOENIX Phamily.
PHX: When did you first get started at PHOENIX?
BM: I started in July 2004
PHX: How have your responsibilities changed in the time that you've been here?
BM: I was a material tech for the first year, and then started training as a mold tech after the first year. I started as a lead when that role was created here in Davenport.
PHX: What are some of the challenges and rewards of serving as a Lead in Davenport Manufacturing?
BM: Challenges: main challenge is trying to balance machine, material and manpower availability and still meet customer needs. Rewards: I like the people I work with, and enjoy the sense of accomplishment that comes with the job!
PHX: What do you enjoy doing outside of work?
BM: Attending kid's sporting events, concerts and traveling.
PHX: What's your favorite product that has a PHOENIX cap?
BM: Nestle CoffeeMate