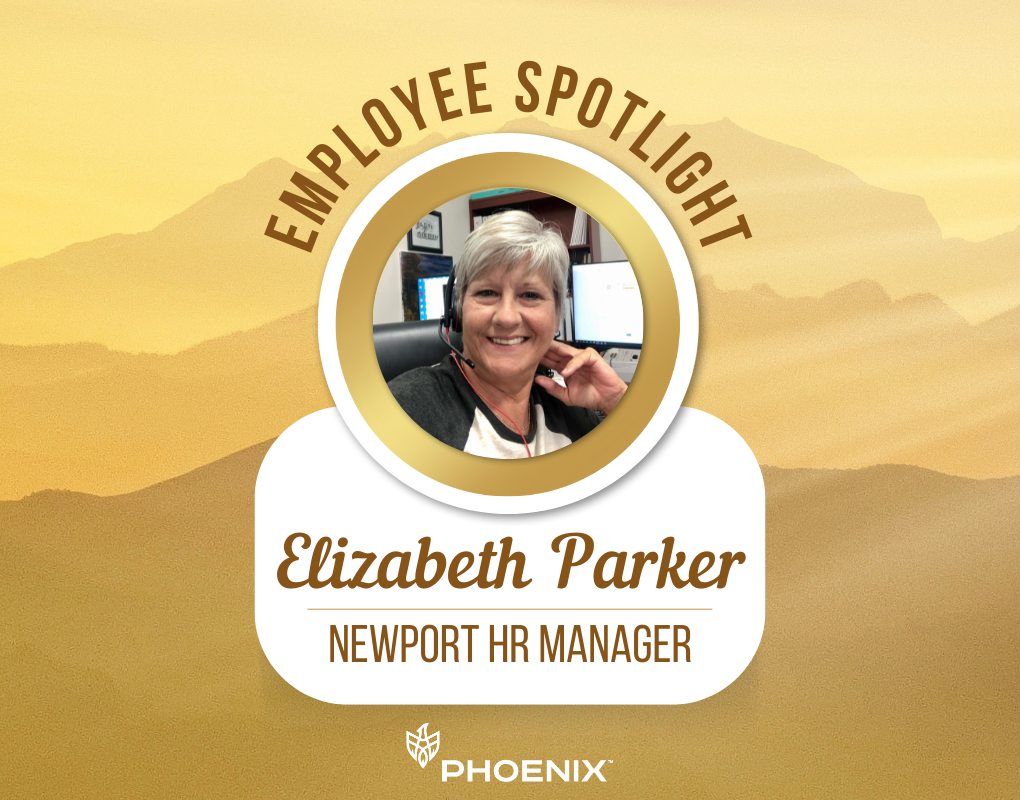 August Employee Spotlight - Elizabeth Parker, Newport HR Manager
As our Newport, Tennessee facility's HR Manager, Elizabeth Parker works hard to make sure PHOENIX's most important asset, our employees, are well taken care of.
PHX: When did you first start working at PHOENIX and how have your responsibilities changed?
EP: I started at PHOENIX in September of 2008 as the Office and Distribution Manager and Safety Director. Then, PHOENIX Newport only had 48 employees. Now we have 111! With all of that growth, my position has changed to Human Resource Manager and Distribution and Safety have been assigned to other personnel. Also, our production lines have almost doubled during my time at PHOENIX. Another interesting fact is our top out pay has increased from 41% to 55% from 2008 to 2022 depending on the job description.
PHX: What are some of the challenges and rewards in working in Human Resources?
EP: The last couple of years have been very challenging dealing with Covid. The CDC directives that seemed to constantly change, our employee's different opinions on how to adhere to those directives and the absences and illnesses of people getting sick were all very challenging. Our available workforce has changed and Covid made filling empty positions very challenging as well. The reward is being able to offer someone a job and seeing that job set them up for a successful career.
PHX: What do you like to do outside of work?
EP: Outside of work I enjoy yardwork, gardening and spending time with six grandchildren.
PHX: What is your favorite product that has a PHOENIX cap?
EP: Peanut butter, of course! And Maxwell House coffee.