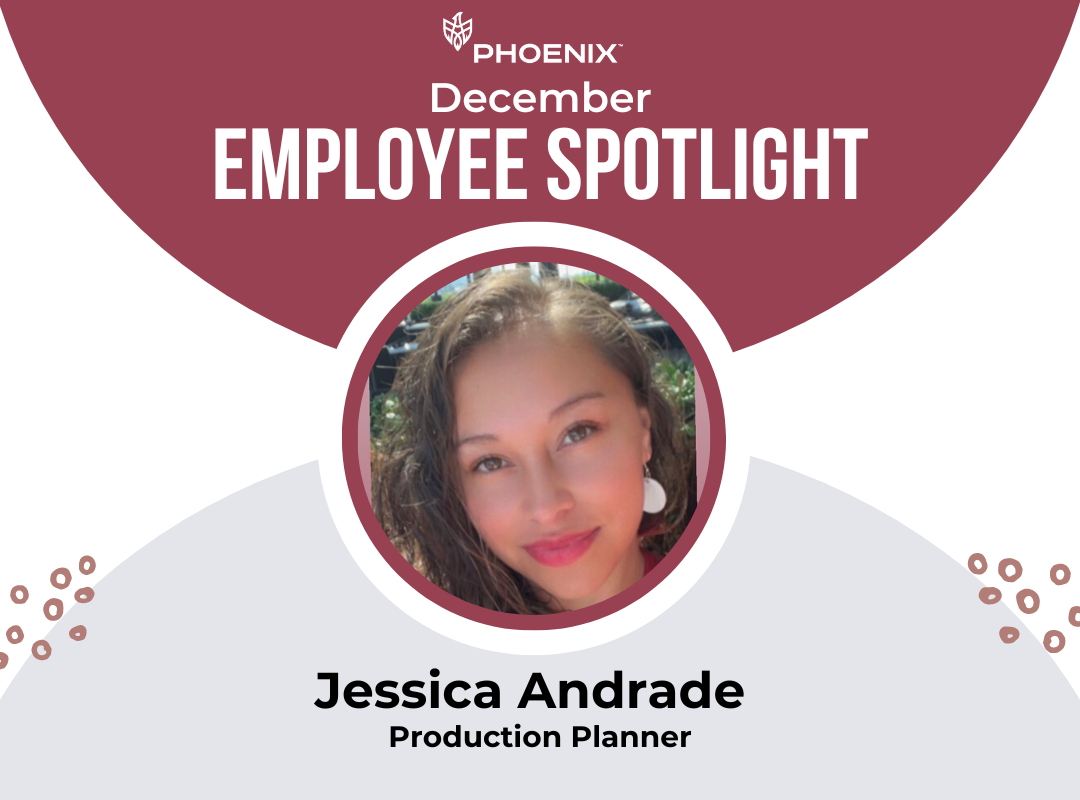 December Employee Spotlight - Jessica Andrade, Production Scheduler
Our December employee spotlight features Jessica Andrade, Production Scheduler. The scheduling department is an integral part of manufacturing. There are many moving pieces to planning how, when and where a PHOENIX cap is made! We asked Jessica to share what it's like to work as a member of this highly skilled team.
PHX: Tell us about your career at PHOENIX.
JA: I was hired in April 2021 as a production scheduler. I enjoy working with the plant production teams as I continue to learn something new every day. I want to focus on improving my skills. PHOENIX allows us to do that by encouraging us to take courses to be successful and become certified for various programs. I'm currently working toward earning my APICS CPIM credential for Planning and Inventory Management.
PHX: What most excites you about working at PHOENIX?
JA: I am excited to be part of the planning team. I enjoy the culture of the company and being part of the new office in Aurora.
PHX: What is one of the most enjoyable or challenging experiences you have as a production scheduler?
JA: The most challenging part of production scheduling is when circumstances fall out of OUR control. For example material shortages from our vendors or when a production machine is down for any mechanical or maintenance issues. These challenges test our critical thinking skills, by navigating orders to different machines or moving orders to alternate PHX plants to meet our customer's needs and remain on schedule. I enjoy the fast-paced environment to complete orders.
PHX: Outside of work, how do you most enjoy spending your time?
JA: I like spending time with my family, my husband, daughter, and our dog. We enjoy having movie nights and spending time outdoors (biking, traveling, and hiking). I also enjoy exploring different restaurants since I love food. Italian food is one of my favorite cuisines.
PHX: What is your favorite PHOENIX product?
JA: The Torani gold continuous thread cap - I like caramel syrup in iced coffee.