Establishing a Framework That Reflects Our Purpose and Values
For more than a century, corporate citizenship has been a large part of PHOENIX's company identity. In 2021, the business took a significant step toward bringing Corporate Social Responsibility (CSR) to the forefront of the operation. PHOENIX tasked Meena Banasiak, Vice President, Quality and Corporate Social Responsibility with creating a CSR structure that not only reflects the company culture but also provides a framework allowing employees and customers to recognize our commitment to our purpose and values as we continue to innovate and grow as a manufacturer.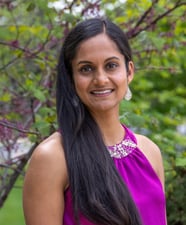 The key to developing this framework was gaining a clear understanding of how PHOENIX employees value their roles within the company, how PHOENIX helps them thrive, and the tools they need to become excellent employees as well as impactful citizens with a strong sense of community and connection. We sat down with Meena to discuss how PHOENIX's Corporate Social Responsibility efforts reflect the company's purpose and values.
PHX: CSR is fairly new to PHOENIX. What prompted the development of your role as Vice President, Corporate Social Responsibility?
MB: The construct of "CSR" is newer to PHOENIX, yes… but it's been for decades that the company has invested in several programs and activities centered on employee welfare and community support. What our executives began to consider is that these programs were not cohesively tied together, they lacked broad visibility, and there wasn't a strategic direction being applied to them. We agreed that we needed a formal framework and a bigger leadership presence to showcase and amplify our social responsibility work. That's what I stepped up to do. These programs are important benefits of working with PHOENIX, both as an employee and as a customer.
PHX: What was one of the first items on your list to accomplish in your new role?
MB: The first year was focused on developing a framework around the activities we were already doing and determining where the resulting gaps and opportunities were. Doing that revealed the need to establish a unified sense of why we do what we do in this company. Why does any of it matter? How does it tie together? We felt we could provide an answer to those questions if we developed a written purpose statement and a set of company values.
PHX: How did you identify and develop the Purpose and Values?
MB: We definitely did NOT select them from a Google search! They were the outcomes of a long and thoughtful project. We asked several people across all of our company locations what stood out to them about working at PHOENIX: Why do we come to work each day? Why do we work at PHOENIX and not somewhere else? Why do our customers do business with us? The five values of Safety, Phamily, Innovation, Integrity & Accountability, and Teamwork & Collaboration were the overarching themes that rose from all the feedback. These values describe the best aspects of our culture that have enabled us to be a successful, long-lasting business. And we captured what our people and our customers found most meaningful about working with PHOENIX in the purpose statement: PHOENIX aims to build a future that is secure.
PHX: As a manufacturer, what does it mean to "build a future that is secure"?
MB: In a very literal sense, PHOENIX provides security to billions of consumer goods by manufacturing food-safe, high quality plastic closures. But to maintain ourselves as a sustainable business that will be around for yet another 130 years, we also need to focus on providing a secure future to our employees, our customers, and to the greater community and environment.
PHX: Why should CSR and a written Purpose and Values be important to a PHOENIX employee?
MB: Two things immediately come to mind. First, if common values and a unifying purpose are shared by employees and the business, we can create and achieve a much more inclusive and empowering work environment. Every individual has the opportunity to gain a higher sense of purpose and commitment to their daily work when they can personally relate to the company values and they can clearly see them being demonstrated. Second, if we as a workforce are strongly aligned on what our company brings to the industry, that enables us to be a better supplier and partner. Without this alignment, both the employee and the company are held back from reaching their highest potential.
PHX: Why do PHOENIX customers need to be aware of CSR?
MB: As a brand owner, you want to do business with a supplier you can trust – one who is deeply committed to enabling your success. This is exactly the value that PHOENIX provides as a result of the social responsibility that's embedded in our culture. The work we do runs deep. The way we built our CSR framework, purpose, and values is clear evidence of the comprehensive effort we take to determine how best to meet our employees' needs and sustain our business; this is the same way we work with and serve our customers – it's an investment, a long-term relationship founded on a solid understanding of their current needs and how we can continue to be their provider for years to come. That is not something that can be accomplished superficially. We care deeply about how we operate as a business. We're committed to supporting our employees' and our customers' success for as long as possible.
PHX: Why do you feel CSR is an essential part of PHOENIX?
MB: It's not uncommon to hear people say, "We just make caps!" While that's not untrue, we are also more than that. PHOENIX provides livelihood to many hundreds of people, and millions of consumers interact with the parts we manufacture multiple times a day. It was in creating the framework for CSR and writing our purpose statement that we were better able to articulate that. Our approach to CSR encourages employees at every site to identify what fuels them and helps them feel effective and successful. Unlocking that is crucial for engagement, productivity, and retention; we also know those motivations are going to look different from one person to the next. Our purpose, values, and CSR programs keep us strongly aligned while affording every site and individual the flexibility to strengthen and enhance their culture and interests in their own unique way. Similarly, the work we do as a business to serve and delight our customers and our communities is not one-size-fits-all. We took time to explore that in 2022 and remain enthusiastic about celebrating the diversity in how we show up for our people and our customers in 2023.
PHX: How do you see the established purpose and values influencing the future of PHOENIX?
MB: People benefit from having a sense of purpose. As an employer, it's not necessary to be everyone's sole sense of purpose; however, we do know our employees spend a significant amount of time here at work. Having a workforce that is proud to work for us and aligned with what we stand for as a business ultimately makes the company more valued and more effective with greater longevity. The more we invest in being a good corporate citizen by taking care of our people and the communities in which we operate, the more likely it is PHOENIX will extend its history as a fixture in the industry.
To learn more about PHOENIX Corporate Social Responsibility including our Purpose and Values and Diversity, Equity and Inclusion initiatives, visit our website https://phxpkg.com/purpose-values
Pictured: Bloomington Quality and Food Safety Manager, Chris Reynolds delivers supplies to assist with tornado relief efforts in Sullivan, Indiana