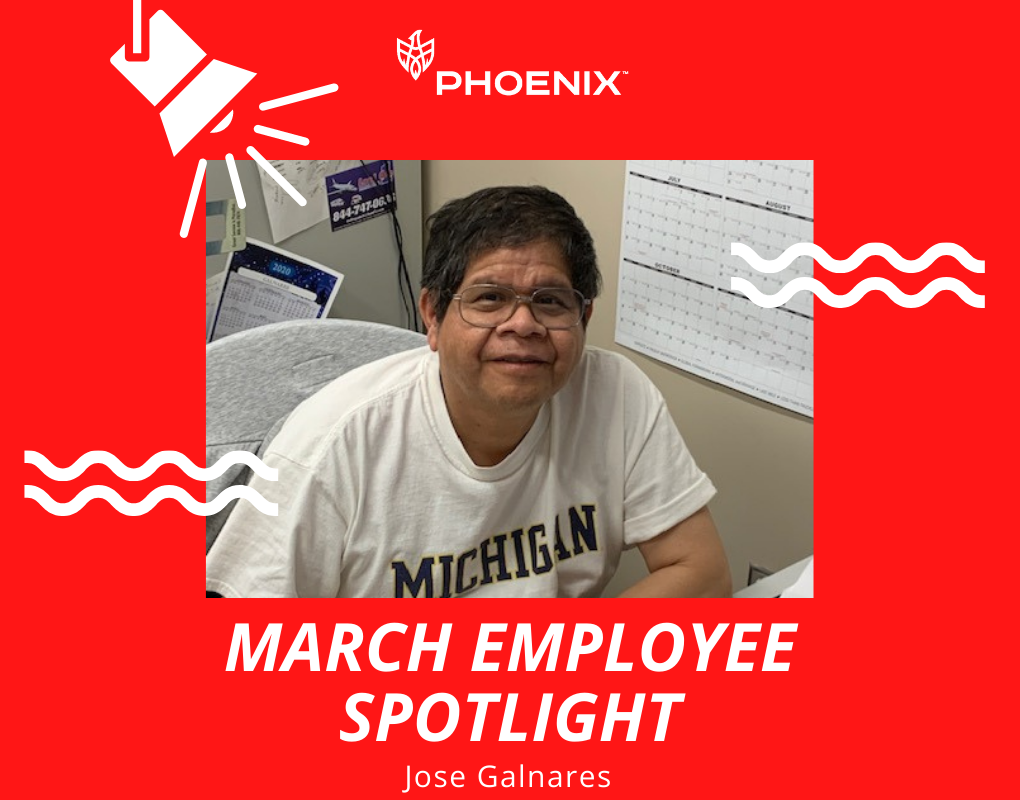 March Employee Spotlight - Jose Galnares, Sr. Shipping Material Tech

Jose Galnares has been at our Newport facility since 2005. As our March Employee Spotlight, here's what Jose had to say about his 17 years of experience with PHOENIX.
PHX: When did you first get started at PHOENIX? How have your responsibilities changed in the time that you've been here?
JG: I started as a lead in the warehouse department back on August 1, 2005 and went on to become a supervisor. Since then I've held the position of senior shipping material tech for the last 10 years.


PHX: What are some of the challenges and rewards of working in shipping and receiving?
JG: Dealing with last-minute orders for customers can be challenging, as well as learning all the different portals used for shipping. But because of the role I have, I have been able to build good relationships with a wide variety of carriers, and that has been very rewarding.
PHX: What do you enjoy doing outside of work?
JG: I watch all kinds of sports! I'm also an avid reader and enjoy traveling. This summer my wife and I are looking forward to celebrating our 40th wedding anniversary on Mackinaw Island, where we spent our honeymoon back in 1982. I also plan to head to Florida next year to see the Detroit Tigers play in some spring training games.
PHX: What's your favorite product that has a PHOENIX cap?
JG: Peanuts! I like the Planters Lightly Salted brand and Meijer's dry roasted as well.