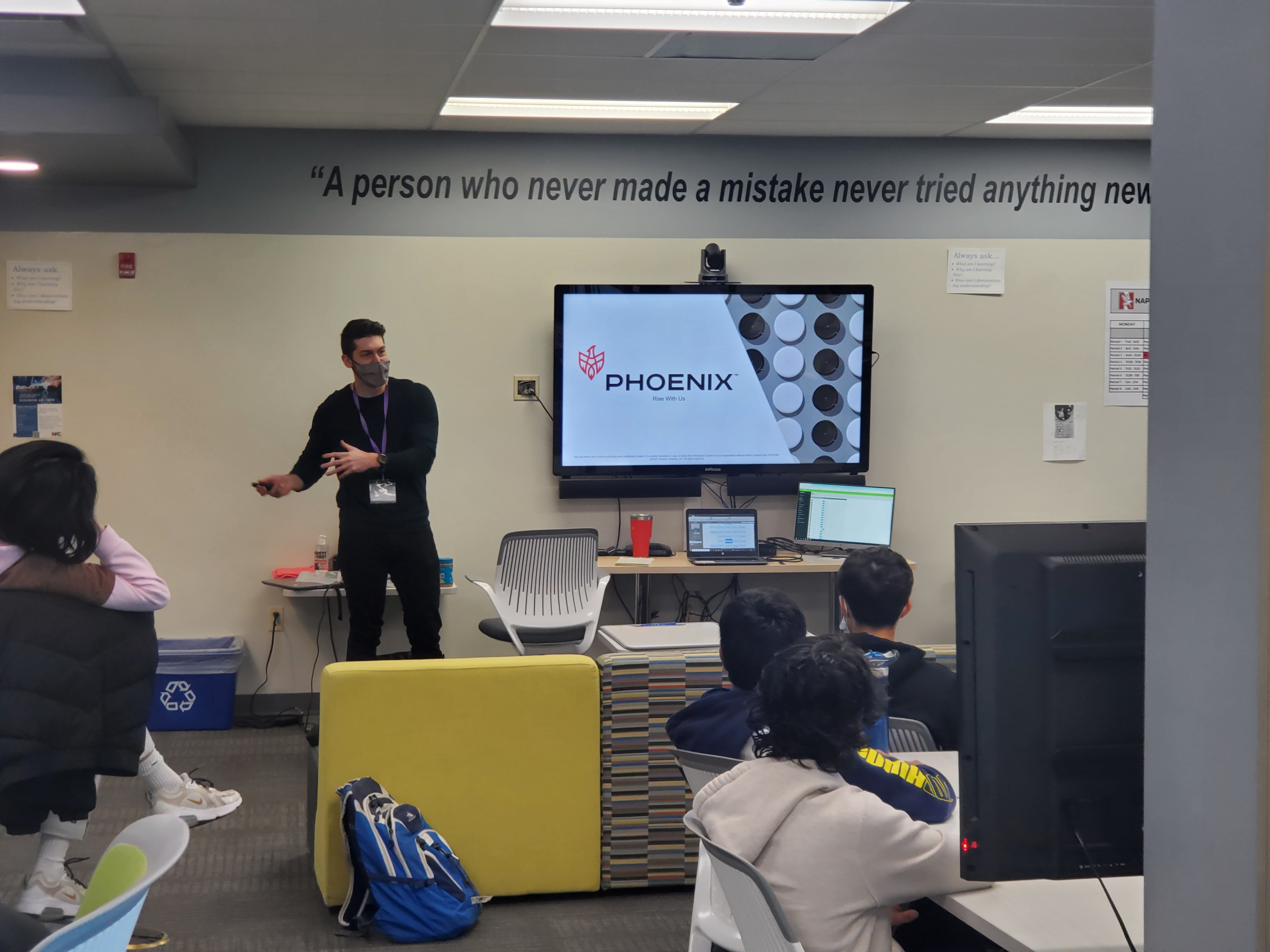 Mentorship in Manufacturing: Reaching a Younger Audience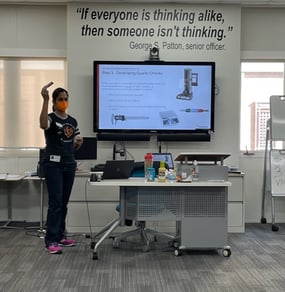 Many people outside of the industry struggle to comprehend the scope of how manufacturing affects our day-to-day lives. Nearly everyone is a consumer of something, with products readily available for them to purchase and/or use, but we don't often consider how they're made or if all the parts even come from the same place. PHOENIX's own Meena Banasiak, Vice President of Quality and Corporate Social Responsibility, and Rick Palandri, Research and Development Design Engineer, recently visited Naperville North and Central High Schools in Naperville, IL, to shed light on the subject. They participated in D203's Business INCubator, which is a year-long course designed to encourage its students to pursue entrepreneurship by conceptualizing their own product or service and learning what steps they must go through to develop and sell it. PHOENIX recognized an opportunity to enhance the course curriculum by developing the content for a brand-new Manufacturing Unit. Nearly 150 students are enrolled in the program this year, and PHOENIX's contribution was to educate them on how they would manufacture their product or service!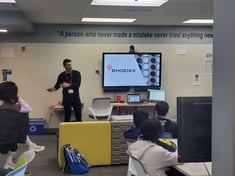 Meena and Rick presented the students with the basic steps required to make a viable product. Their presentation consisted of a brief explanation of who PHOENIX is, what we produce, and a 10-step breakdown of manufacturing. The key concepts they covered included prototyping, defining technical specifications, identifying raw materials, developing quality checks, selecting packaging, evaluating processes and equipment, addressing waste management, and creating a flow diagram. Many of the students had already built prototypes prior to PHOENIX's visit, so they were able to apply our manufacturing process checklist right away to advance their designs.
The second part of PHOENIX's presentation allowed the students to split into their project teams and spend dedicated class time working with their presenters to ask questions and further develop the manufacturing processes for their novel products and services. Rick and Meena used this opportunity to coach the teams and give more examples about what we do at PHOENIX. This included explaining our dedication to product quality, managing the waste we produce, and relating how general manufacturing concepts can be applied to all kinds of different products and services. "This was a great experience," Meena said. "The students have amazing business ideas. By sharing just a few key manufacturing insights we were able to accelerate their understanding of how to get from concept to commercialization. PHOENIX is excited to continue with similar efforts to increase awareness, interest, and access to the manufacturing industry."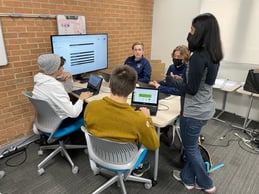 The D203 students and staff also expressed great satisfaction with PHOENIX's mentorship and outreach. 96% of the students who provided survey feedback rated Meena and Rick's content as valuable and relevant to their coursework. One student went further to share, "Before the presentation I did not know that manufacturing was such a complex process that takes so much time and effort to build." While manufacturing may not be an everyday topic of conversation, there are so many opportunities to explore the industry, whether you are an entrepreneur, an everyday consumer, or even if you just want to know more about where all your stuff comes from! It's a dynamic field that presents exciting and challenging work. Giving students the opportunity to learn about it will provide invaluable inspiration for their future careers.