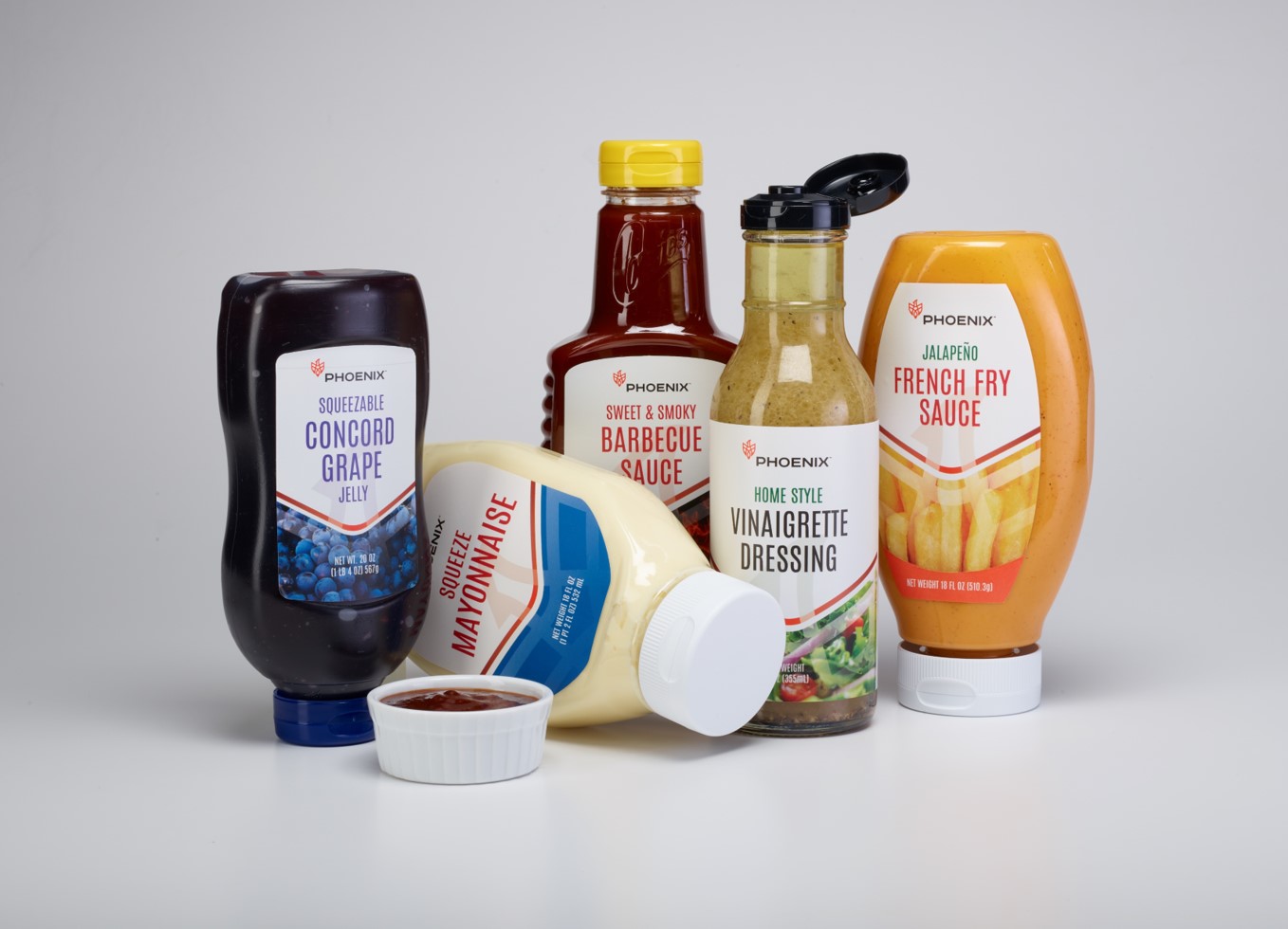 Mesa® Bring More to the Table

Designed to be recycled, Mesa Dispensing Closures close with an audible "click" letting consumers know it's securely closed. With a range of styles, colors and finishes Mesa will help make the best impression on the shelf, where it matters most.
Available in both a single-wall and double-wall design, as well as a variety of colors, sizes and finishes, Mesa offers the perfect solution for your brand. Whether you are using upright or inverted bottles, there are options for the smooth, clean dispensing of products of many viscosities with different designs and multiple orifice sizes.
Mesa also comes with the proven quality and experience of PHOENIX, a packaging leader for more than 130 years. Made in the USA at SQF-certified manufacturing facilities, Mesa closures are proven to perform flawlessly on high-speed equipment. PHOENIX has extensive supply chain management resources so we understand your challenges and can work with you to meet your needs. At PHOENIX technical and customer service support is always just a phone call away.
Note: The teardrop orifice is compatible with most product viscosities, however it does not have the same sealing properties as the round shaped orifices. We recommend to always test the closures first to ensure they have acceptable product sealing properties once the liner is removed