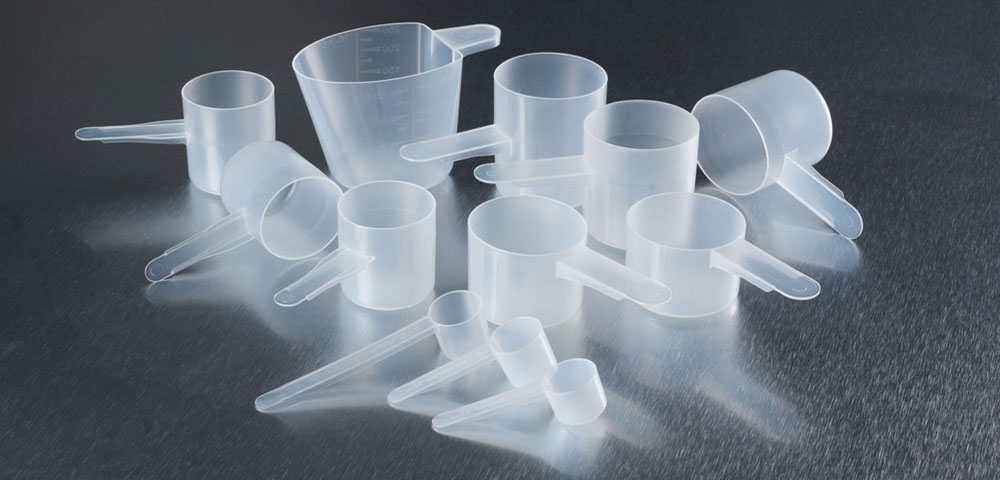 Packaging leaders PHOENIX and HQC Incorporated form strategic partnership to launch HP Scoops

Naperville, IL – August 25, 2020 — The packaging industry demand for better, safer and more readily available plastic scoops has grown dramatically. PHOENIX and HQC Incorporated have formed a strategic partnership and launched a new company called HP Scoops (HPS) to solve this ongoing challenge.
HPS designs, manufactures and delivers a complete range of recyclable, food safe scoops that are made in the USA. The scoops are available with multiple bowl and handle sizes to ensure the optimal customer experience. There are also custom options to match any company's branding.
"A scoop is one of the most personal contact points between a product and its customer, which is why we are thrilled to bring HPS to the market."
– Albert "Alby" Miller, Co-President, PHOENIX
HPS adheres to the SQF Food Safety Code for Manufacture of Food Packaging, Quality Edition 8.0, has earned an IMS Certification for dairy applications, and meets all FDA requirements for scoop materials and colorants used with food, beverage and medical products.
HPS is also committed to simplifying the manufacturing process for companies. All HP Scoops products are designed for reliable performance on manual or automated assembly lines.
"HPS will allow us to strengthen the supply chain with our customers so we can manufacture and inventory the exact products they need."
– Tim Andrus, Founder and Chief Executive Officer, HQC Incorporated
HP Scoops serves companies with dry, granulated or powdered products in the following markets: Nutritional, Ag/Chem, Personal Care, Household and Industrial Cleaning, Lawn Care, Food and Beverage, and Pet Care.