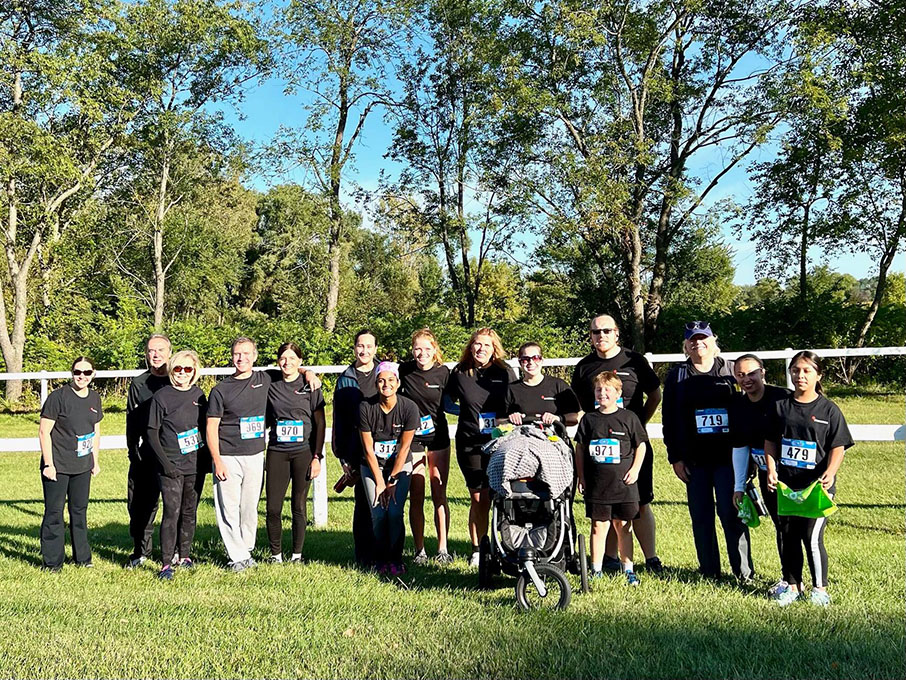 PHOENIX Community Giving in the Naperville Area
The need for non-profit organizations in our community has been acutely felt after 2020. The pandemic upending the normal course of our lives, issues of social justice, and economic concerns have caused more citizens to rely on many organizations in the community that support our neighbors in times of need. At the same time, some of these organizations that have relied on in-person events to raise funds that create the essential programs they operate, have had to pivot and create new fundraisers that could be managed without contact. PHOENIX committed to helping a few of the local organizations in the Naperville area that make a positive impact on some of our youngest and most vulnerable citizens this summer.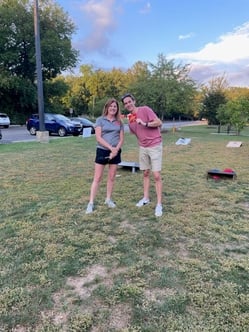 The Alive Center is a teen-led, teen-driven center focused on empowering the youth of today to become the impassioned resilient leaders of tomorrow. Their flagship facility in Naperville offers many educational programs including camps and clubs that span STEM topics such as Artificial Intelligence and Coding or non-STEM topics like Art, Cooking, and Gaming. The Alive Center provides a safe, fun environment to hang out and belong for an age group that is often overlooked. The center hosted its first-ever Bags Tournament Fundraiser in August 2021 and PHOENIX was proud to be the Hole-In-One sponsor. We are looking forward to next year's tournament!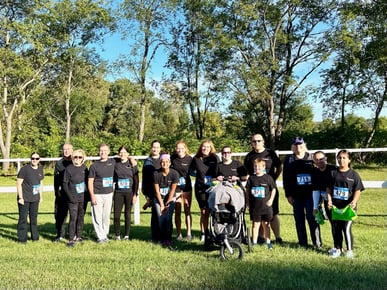 Helping develop kids which character is the goal of the Inside Out Club. They offer programs at schools, on weekends, online, and through local partnerships that combine character education with service-learning and community engagement. In September they held a Fall Family 5K Walk/Run at Danada Forest Preserve. PHOENIX sponsored a team of 12 employees to participate in the event. Team PHOENIX Phamily was recognized as the team with the fastest time! PHOENIX was also an Empathy level sponsor for the event. The picture-perfect day was ideal for a walk/run and Inside Out Club raised more than $15,000 at this year's 5K event.
Love Purse Donation Drive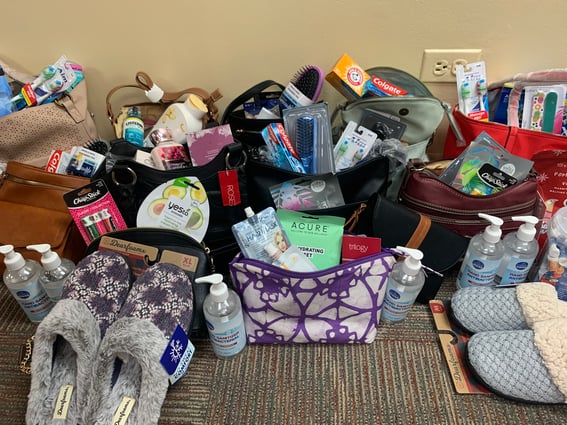 This past month, PHOENIX organized a collection drive in collaboration with Love Purse's Donation Drive. Love Purse is an organization centered on aiding and empowering all women in need. Throughout the year, they host various events and drives collecting donations of purses filled with various products & toiletries for these women in need. They partner with community crisis centers, rehab facilities, and domestic & sexual violence wellness centers to get these purses in the hands of the women that need them. In addition to the purse and products filling it, each Love Purse contains a personal note of inspiration for each woman. Their reasoning behind the note is that "We want each woman to know she matters, she is loved, she is respected, and this too shall pass."
This specific Love Purse Donation Drive was organized by Metropolitan Family Services DuPage. Metropolitan DuPage Family Services is known for myriad programs such as clinical & prevention programs, adoption preservation, legal aid society, general housing & mental health, intensive placement stabilization, caregiver counseling, etc. These programs focus on their 4 main pillars: education, economic stability, emotional wellness, and empowerment. They prepare young people and adults for success in school, work, or life in general.
PHOENIX donated over 10 purses filled with toothbrushes, shampoo, hand sanitizer, makeup remover wipes, slippers, face masks, lotion, hairbrushes, emery boards, etc. A lot of these things we often take for granted and don't realize how hard it would be to live without them. Organizations like Love Purse and Metropolitan Family Services DuPage are great at reminding us that even the smallest donation goes a long way.
PHOENIX is proud to support these great organizations and help our neighbors! We look forward to working with them and more charitable organizations in the future!