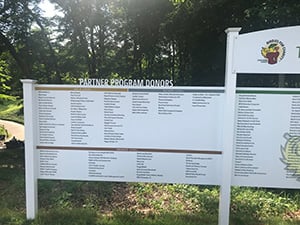 PHOENIX Davenport Donates $3500 to Local Non-Profits Through Birdies for Charity
Each summer, as pro golfers head to the links to participate in the John Deere Classic, charities in the Quad Cities receive millions of dollars in donations through the Birdies for Charity program.
Birdies for Charity is a one-of-a-kind fundraiser where local charities are encouraged to solicit pledges on behalf of their organization. Non-profits can grow their fundraising efforts while offering donors a chance to win prizes. Donors can enter a contest where they guess the number of birdies the PGA Pros will make throughout the tournament. In 2019, 2,091 birdies were recorded! Contest participants are entered for a chance to win several prizes, which in 2021, included a 2-year lease on a Lexus NX.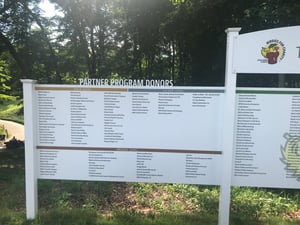 PHOENIX pledged $1,000 to River Bend Foodbank, $1,000 to Habitat for Humanity Quad Cities and $1,500 to the Scott County Family YMCA. Each of these charities not only received 100% of the donations made through the pledge program but will also receive an additional "bonus" check collected from the tournament's annual profits. For every $1 pledge, each charity receives between $1.05-$1.10.
"The Quad Cities has so many wonderful charities that do great work in our community." Said, PHOENIX Vice President of Manufacturing, Mark Slattery. "Many of these organizations had more of the community depending on them throughout 2020. It's especially gratifying this year to see them receiving support through this annual event.".
PHOENIX was recognized as a silver level contributor to Bridies for Charity during the July 2021 John Deere Classic. Birdies for Charity has contributed over $133 million to regional charities since 1971.