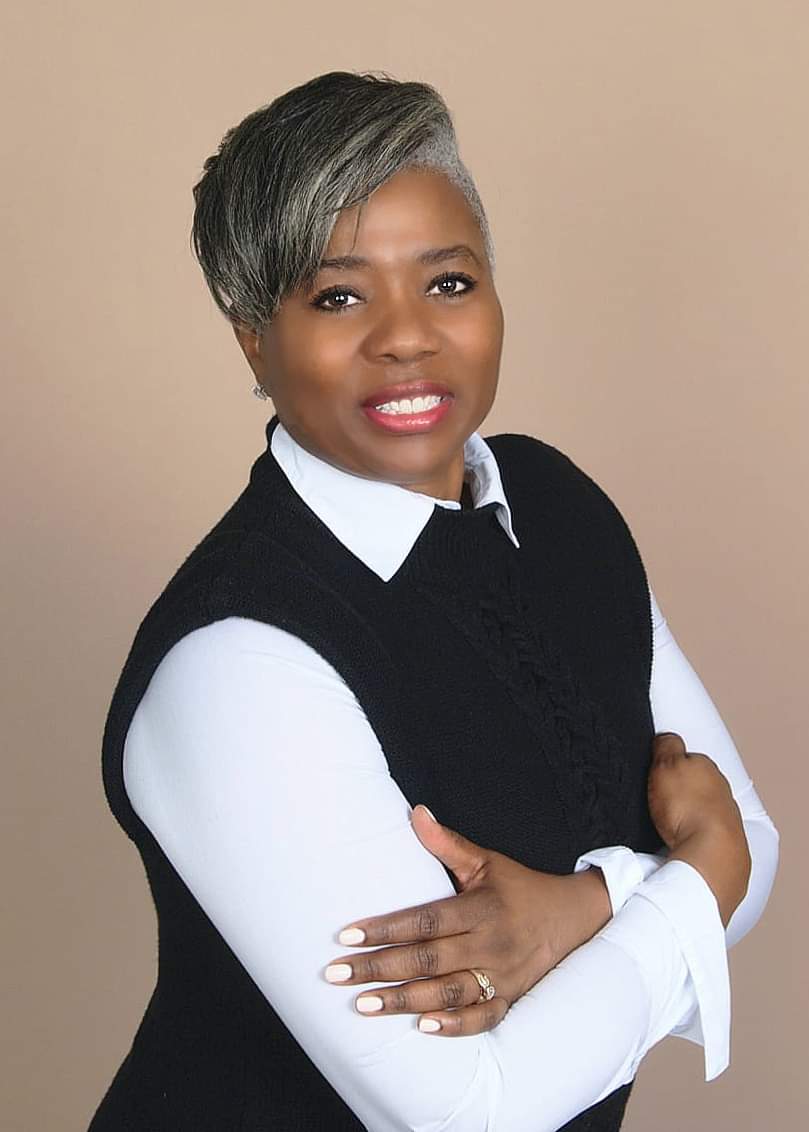 PRESS RELEASE: Kim Woods, PHOENIX Materials Manager Recognized by The Manufacturing Institute
WOMEN MAKE AWARDS RECOGNIZE EXCELLENCE IN MANUFACTURING
The Manufacturing Institute Will Honor PHOENIX, Materials Manager, Kim Woods.
Aurora, IL, March 1, 2023: The Manufacturing Institute—the workforce development and education partner of the National Association of Manufacturers—announced that PHOENIX, Materials Manager, Kim Woods has been recognized as a 2023 Women MAKE Awards honoree. This annual national awards program honors women who have demonstrated excellence and leadership in their careers and represent all levels of the manufacturing industry, from the factory floor to the C-suite.
"This recognition is important to me because I did not expect to be nominated or to become a Women MAKE Award honoree, as I was just doing what I love." said Kim Woods. "I'm so grateful to the Manufacturing Institute and PHOENIX for choosing and nominating me despite of all the talented nominees. I'm also thankful to my husband. He supported me while I trained, work countless hours, and immersed myself in my studies and certifications. I'm also very grateful to PHOENIX cross functional teams. I could not have accomplished this recognition without the team."
The Women MAKE Awards are part of the MI's Women MAKE America initiative, which is the nation's marquee program to close the gender gap in manufacturing. Women account for about half of the U.S. labor force but represent less than one-third of the manufacturing workforce. Women MAKE America aims to create a 21st-century manufacturing workforce by empowering and inspiring women in the industry.
"There is no doubt that the 2023 Women MAKE Awards Honorees and Emerging Leaders are immensely talented and accomplished," said Cornerstone Building Brands President and CEO and 2023 Women MAKE Awards Chair Rose Lee. "They serve as excellent role models committed to inspiring and supporting women and girls of all ages. Their example is how we will create an industry that is as diverse as the communities we serve."
The Women MAKE Awards honor exceptional women in manufacturing and motivate them to mentor the next generation through an annual awards gala and associated leadership training program. The stories of these women and the leadership they exemplify will help inspire the next generation of women leaders in manufacturing and support talent already within the industry.
"Kim's leadership during our supply chain crises ensured that PHOENIX was able to source materials and produce products for our customers." said PHOENIX, Co-President, Giles Miller. "She is exactly the kind of professional that Women MAKE America was intended to recognize, and we are proud that she is on our team!"
"The biggest challenge facing manufacturers continues to be the growing workforce crisis, and women are the industry's largest talent opportunity; bringing just 6% more women into manufacturing would fill all open jobs in the sector today," said MI President and Executive Director Carolyn Lee. "That is exactly why the Women MAKE Awards are so important and powerful. These are the women who will inspire our next generation of female talent to pursue a career in this industry."
On April 20, the MI will recognize 130 recipients of the Women MAKE Awards in Washington, D.C. The evening will highlight each Honoree and Emerging Leader's story, including their leadership and accomplishments in manufacturing.
###
ABOUT PHOENIX
PHOENIX is a sixth generation, family owned, packaging provider of injection molded plastic closures. Led by co-presidents, Alby and Giles Miller, PHOENIX has become a world leader in packaging innovation, providing closures and technologies across multiple markets for over 130 years.
Since 1890, PHOENIX products and processes have continuously progressed year after year, and decade after decade. Fifty patents and billions of packages later, the company stays ahead of industry changes and challenges. They continue to be future-focused by expanding into new markets, supporting unique customization options, and developing new technologies.
PHOENIX is headquartered in Aurora, Illinois. The company operates production facilities in
Greencastle, Indiana; Newport, Tennessee; Naperville, Illinois; and Davenport, Iowa; with a distribution facility in Ontario, California.
ABOUT THE MANUFACTURING INSTITUTE
The Manufacturing Institute builds, diversifies, and strengthens the modern manufacturing workforce, with the goal of furthering individual opportunity, community prosperity and a more competitive manufacturing industry. The MI engages underrepresented communities and shifts perceptions about careers in modern manufacturing, leads skilled training and career development programs, provides thought leadership and research on the changing state of the workforce, and builds partnerships to scale up its impact on manufacturing in the United States. As the 501(c)3 nonprofit workforce development and education partner of the National Association of Manufacturers, the MI is a trusted adviser to manufacturers, equipping them with solutions for the industry's toughest challenges. For more information, please visit www.themanufacturinginstitute.org