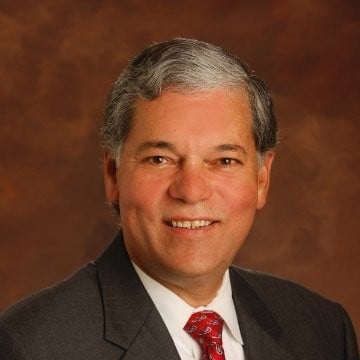 PRESS RELEASE: PHOENIX Introduces the Jeff Davis Naperville Community Scholarship
Aurora, IL –June 19, 2023: PHOENIX is excited to introduce the Jeff Davis Naperville Community Scholarship for Naperville residents, a brand-new scholarship for 2023. This scholarship aims to recognize and assist individuals from the Naperville community in pursuing their higher education goals.
PHOENIX is an injection molding manufacturer of plastic closures that has been headquartered in the Naperville area since 1965. Jeff Davis was an integral part of strategic planning and corporate leadership at PHOENIX for 28 years and helped to expand our operations from one plant to five plants nationwide. Jeff was a long-time resident of Naperville where he applied these same leadership skills with Indian Prairie Community School Dist.204 as a board member, The Naperville Chamber of Commerce, and Rotary Club International. This scholarship was established in 2023 upon his retirement to continue his legacy of community improvement through service. As part of its ongoing commitment to education, PHOENIX encourages eligible candidates to apply for the Jeff Davis Scholarship.
"Throughout his time at PHOENIX, Jeff sought ways to make a positive impact on the community. His support of Naperville was tangible in everything he did." said Alby Miller, PHOENIX Co-President. "It is our hope to award this scholarship to an individual that reflects the same commitment to community improvement that Jeff embodied."
Jeff himself is thrilled to see this scholarship being offered as a continuation of his commitment to serving the community. "I completed two leadership training courses thru the Naperville Chamber of Commerce that proved invaluable for both my job and my volunteer work. Lifelong learning is essential in these fast paced times," said Davis.
One annual recipient of this scholarship will be awarded $2,500 per year, renewable for a maximum of four years, to support their tuition and college-related expenses. The scholarship is designed to alleviate the financial burden on students and empower them to focus on their academic pursuits.
Eligibility for the Jeff Davis Naperville Community Scholarship is open to high school seniors looking to further their education. Applicants will be required to maintain full-time status throughout the academic year, a 3.0 or higher grade-point average, and provide a transcript of grades as well as documentation showing enrollment for the following year. Applicants must also be residents of Naperville, IL, to be eligible for consideration. Once enrollment is verified, the student will receive a $2,500 check to be applied toward tuition or other school-related expenses for that academic year.
Annual scholarship renewal, for up to 4 years, is subject to the following criteria:
Maintaining full-time status throughout the entire school year at the college or trade school

Maintaining a minimum grade average of B (3.0 or higher)

The student must be a Naperville resident
To access the application for the Jeff Davis Naperville Community Scholarship, interested applicants may contact Nikita Reid, PHOENIX HR Generalist at nreid@phxpkg.com or (630)420-4751. Completed applications must be submitted by the end of business on July 14, 2023. Late or incomplete submissions will not be considered. Scholarship winner will be notified by end of business on July 31, 2023.
PHOENIX remains dedicated to fostering education and is proud to support its employees and their families in pursuing their academic endeavors. PHOENIX extends its best wishes to all the applicants. Good luck!
###
ABOUT PHOENIX
PHOENIX is a sixth generation, family owned, packaging provider of injection molded plastic closures. Led by co-presidents, Alby and Giles Miller, PHOENIX has become a world leader in packaging innovation, providing closures and technologies across multiple markets for over 130 years.
Since 1890, PHOENIX products and processes have continuously progressed year after year, and decade after decade. Fifty patents and billions of packages later, the company stays ahead of industry changes and challenges. They continue to be future-focused by expanding into new markets, supporting unique customization options, and developing new technologies.
PHOENIX is headquartered in Aurora, Illinois. The company operates production facilities in Bloomington, Indiana, Greencastle, Indiana; Newport, Tennessee; Naperville, Illinois; and Davenport, Iowa; with a distribution facility in Ontario, California.